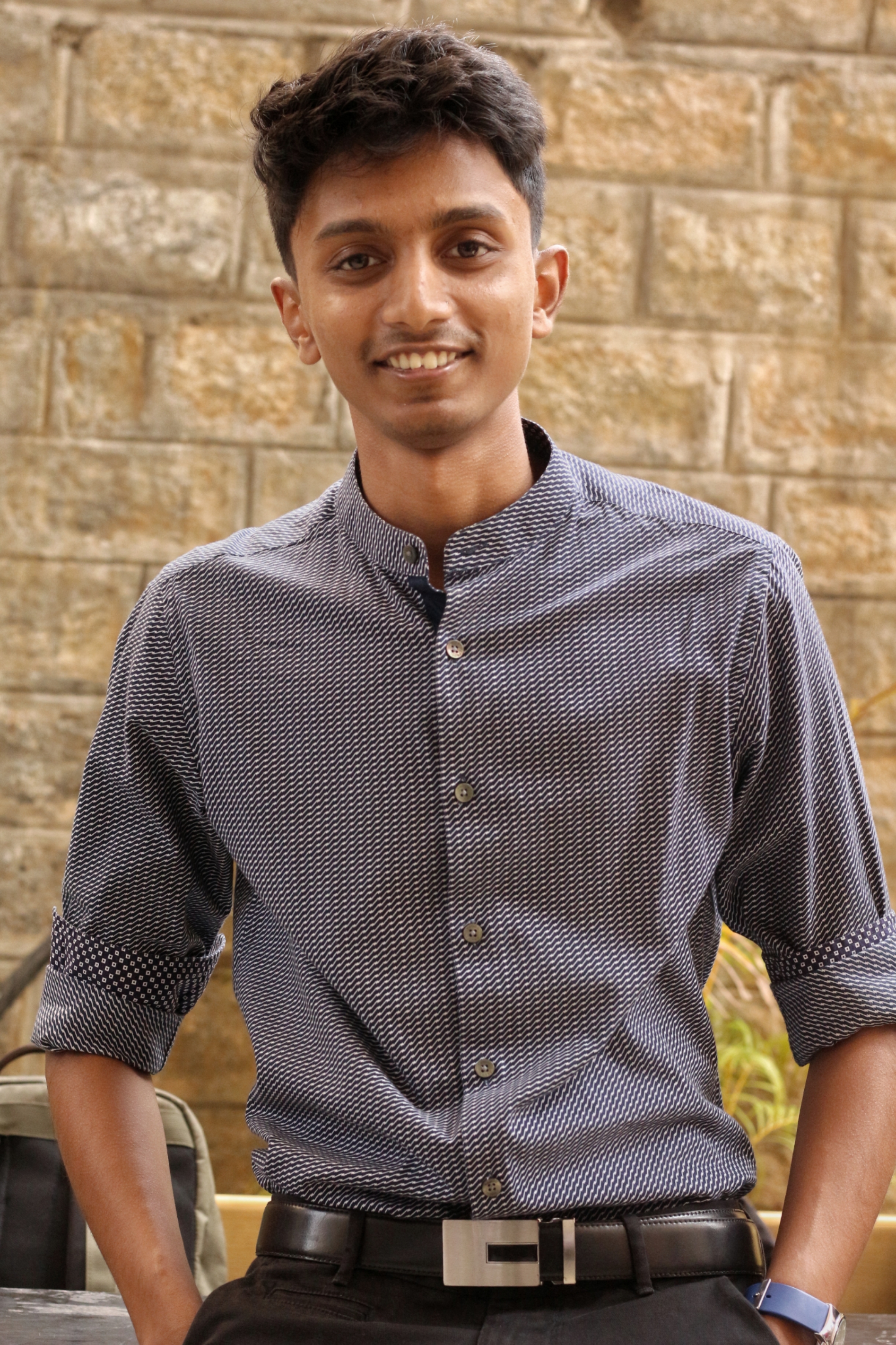 Hi, I'm Rithvik Chandan! I am currently pursuing a master's degree in Computer Science at University of California, San Diego. I like using technology to find solutions for everyday problems and empower people to do their best. I also have a craze for efficiency and am always looking out to make things (including technology) much more efficient! In the past I have worked as a Product Engineer and Product Owner at India's fastest growing startup where I was responsible for the design, development, and analysis of tech products.
I also love music and enjoy playing the bass guitar for my band, Sentient Cheeseburger, at the Octavium Insitute of Music, Bengaluru. Check out some of my music on my hobbies section. I also love playing cricket and actively follow the Indian cricket team and Mumbai Indians in the Indian Premier League.
Feel free to connect with me on LinkedIn.
Skills:
Programming:
Python
Java
C
C++
Javascript
Parallel and Distributed Frameworks:
Docker
Hadoop
Spark
OpenMP
ML Frameworks:
Keras
Tensorflow
Scikitlearn